Van der Werff,
Painting
Provenance: Town Hall Tienen (Tirlemont)
Adriaen van der Werff (21 January 1659 – 12 November 1722) was an accomplished Dutch painter of portraits and erotic, devotional and mythological scenes. His brother, Pieter van der Werff (1661–1722), was his principal pupil and assistant.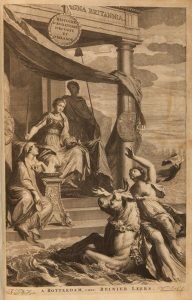 Isaac de Larrey HISTOIRE D'ANGLETERRE, D'ECOSSE ET D'IRLANDE A ROTTERDAM: CHEZ REINIER LEERS, 1697-98
Only logged in customers who have purchased this product may leave a review.